Super potassium humate purity 80% for sale price
| | |
| --- | --- |
| Model No.: | CXHA-KHA |
| Min. Order: | 1 Metric Ton |
| Payment Type: | L/C,T/T |
| Transportation: | Ocean,Land,Air |
| Productivity: | 100000 tons |
| Packaging: | 25kg/woven bag,kraft paper bag,1kg/5kg/10kg foil bag,big bag,etc. |
| Delivery Time: | 10 Days |
| Place of Origin: | China |
| Brand: | Chuangxin |
| Supply Ability: | 100000tons |
| Certificate: | ISO9001:2008 |
Product Description
POTASSIUM HUMATE
Potassium humate is the potassium salt of humic acid. Including powder, flakes, crystal and fine powder.It is manufactured commercially by alkaline extraction of brown coal (lignite)leonardite to be used mainly as soil conditioner. The extraction is performed in water with the addition of potassium hydroxide (KOH), sequestering agents and hydrotropic surfactants. Heat is used to increase the solubility of humic acids and hence more potassium humate can be extracted. The resulting liquid is dried to produce the amorphous crystalline like product which can then be added as a granule to fertiliser. The potassium humate granules by way of chemical extraction lose their hydrophobic properties and are now soluble. Depending on the source material product quality varies. High quality oxidised lignite (brown coal), usually referred to as leonardite, is the best source material for extraction of large quantities of potassium humate. The less oxidised the coal the less potassium humate extracted.

SPECIFICATION:
Item

Potassium humate

Potassiumhumate flakes

100% soluble potassium humate

Super potassium humate

Appearance

Black shiny Powder/crystal

Black shiny flakes

Black powder

Black powder

Water solubility

95%min

100%

100%

100%

Humic acid (dry basis)

65%min

70%min

70%min

70%

Fulvic acid(dry basis)

3%min

3%min

3%min

15%,20%,30%

K2O( dry basis)

8%,10%,12%

8%,10%,12%

12%min

12%min

Moisture

18%max

15%max

15%max

15%max

pH

9-11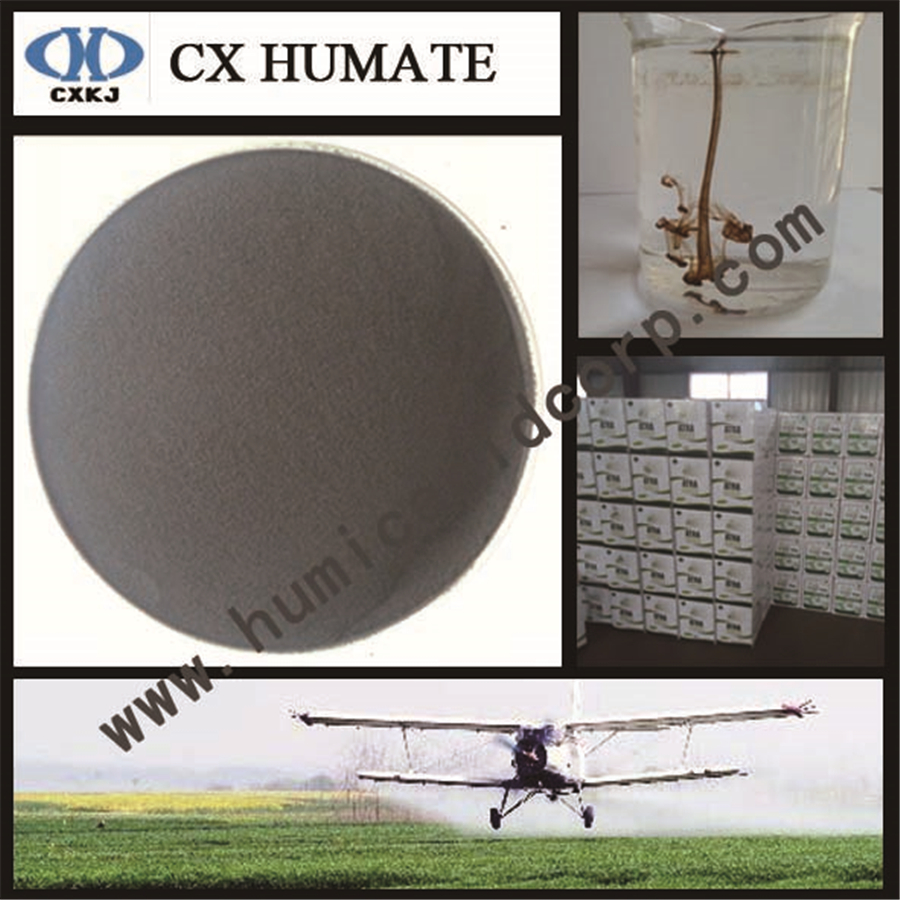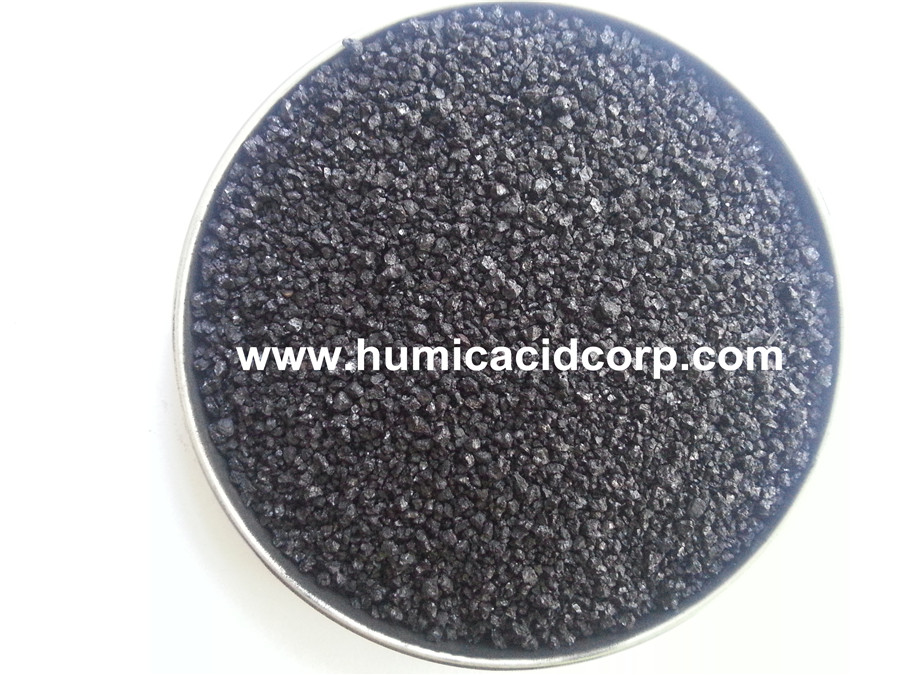 OWN LEONARDITE:
Raw material----humic aicd from best private leonardite in Xinjiang.
Organic matter---85%min
Humic acid ---70%min.
Free humic acid ---95%min.
C.E.C.---400meq/100g min
Heavy metal---much lower than EU standard.
FUNCTION:
For Soil:
-----Prevent fertilizer run off, keep effect of fertilizer
-----Modulate life environment of microorganisms
-----Improve water holding capacity and aeration
-----Increase the fertility of soil, intenerate soil
-----Increase soil aggregate structure
-----Boost effect of phosphoric acid
-----Prevent soil`s acidification
-----Reduce salinity of soil
-----Adjust soil pH value
For Plant:
-----Enhance resilience of fighting cold, drought, insect and lodging
-----Improve tensility of root, make plant absorb better.
-----Enhance crop physiological activity.
APPLICATION:
Drip irrigation,fertigation,foliar spray,seed germination.
Different grade potassium humate with different dosage.
PACKAGES:
Plastic woven bag with inner PE bag----5/10/20/25kgs net.
Kraft paper bag with inner PE bag---5/10/20/25kgs net.
Aluminum foil bag---1/5/10kg net.
Ton bag or as your demand.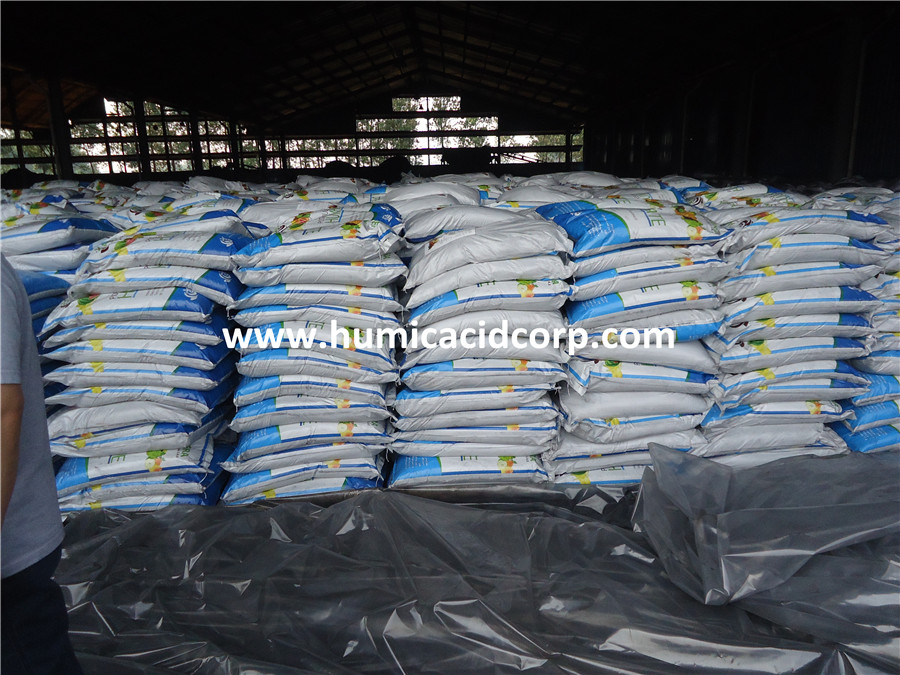 http://www.humicacidcorp.com