Super potassium humate shiny flakes in high quality
| | |
| --- | --- |
| Model No.: | CXHA-KHA-F |
| Min. Order: | 1 Bag/Bags |
| Payment Type: | L/C,T/T |
| Transportation: | Ocean,Land,Air |
| Productivity: | 100000 tons |
| Packaging: | 25kg/woven bag,kraft paper bag,1kg/foil bag,5kg/foil bag,10kg/foil bag,etc. |
| Delivery Time: | 10 Days |
| Place of Origin: | China |
| Brand: | Chuangxin |
| Supply Ability: | 100000tons |
| Certificate: | ISO9001:2008 |
Product Description
POTASSIUM HUMATE FLAKES
Potassium humate is a kind of efficient organic potassium fertilizer, raw material is humic acid and KOH, they reaction together, then get potassium humate powder, crystal and flakes. Humic acid is a kind of biological activity agent which could improve soil active potassium content and reduce patassic loss and fixation. It can improve the NPK efficiency.Potassium humate can also improve soil structure, promoting crop growth, enhancing crop`s resistant ability to adverse environment conditions, improving crop quality and protecting agro-ecological environment etc.
SPECIFICATION:
| | |
| --- | --- |
| Item | Potassium humate flakes |
| Water solubility | 98.0%min |
| Humic acid (dry basis) | 70.0%min |
| Fulvic acid(dry bais) | 3.0%min |
| Potassium (K2O dry basis) | 8.0%,10%,12% |
| Moisture | 15.0%max |
| Size rate (1-2mm) | 95%min |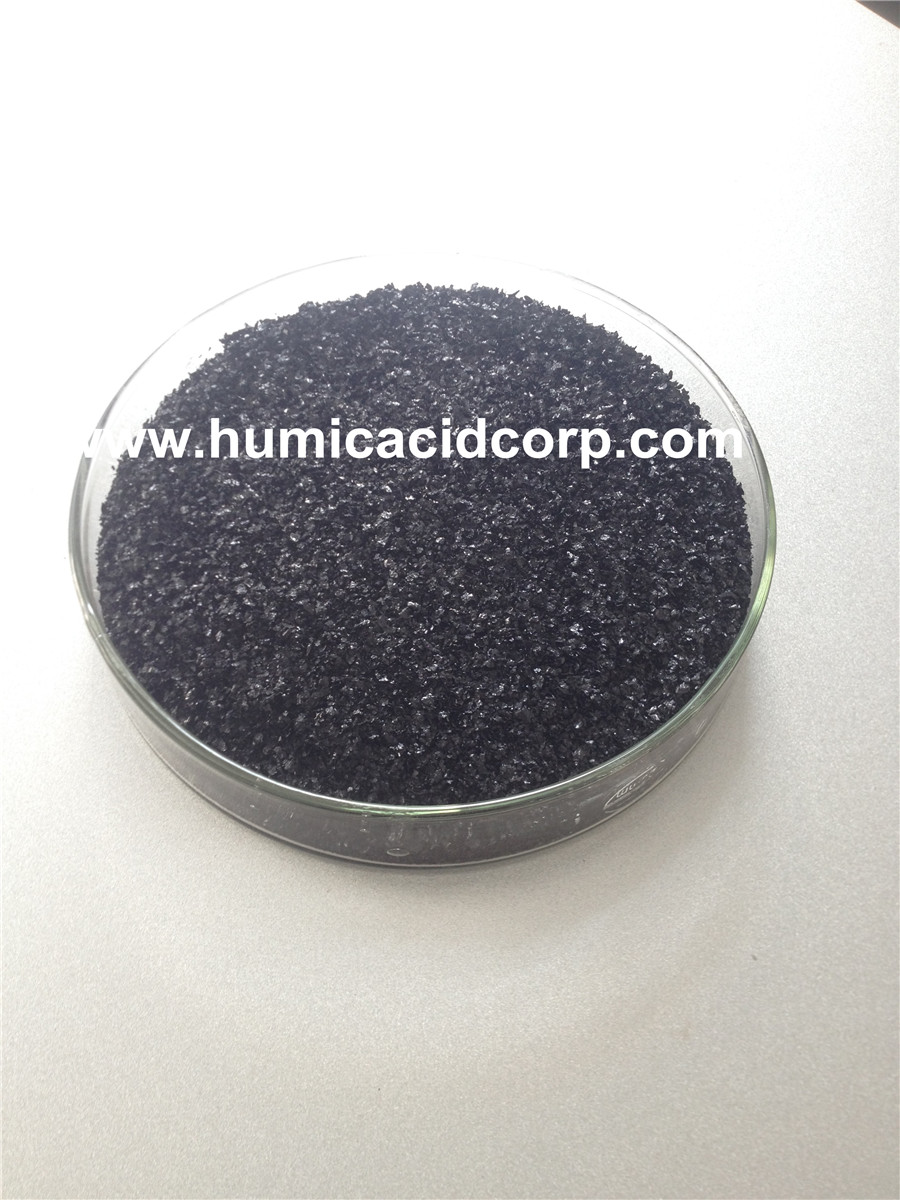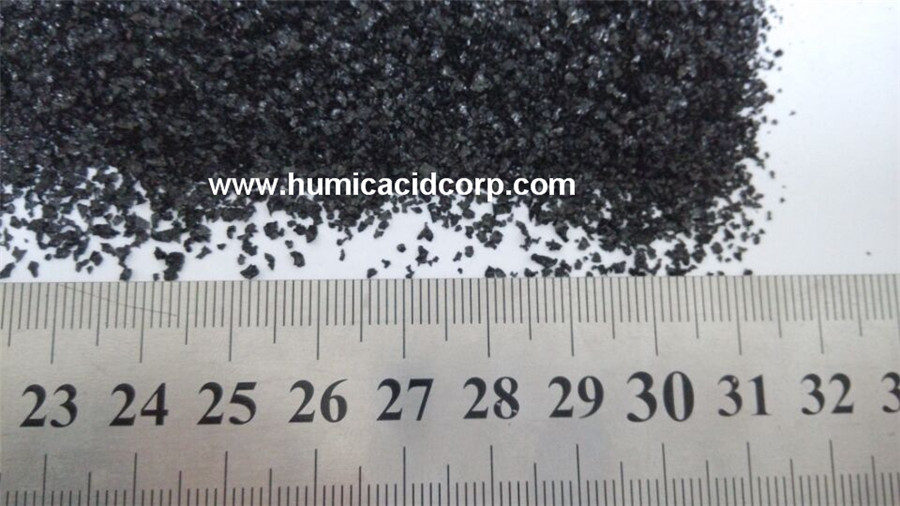 2.BENEFITS:
Widely used for drip irrigation and fertigation.
It contains fulvic acid,effect is much better than common potassium humate.
3.FUNCTION:
1).Improve the structure of soil, increase the buffering power of the soil.
2).Neutralize both acid and alkaline soils, regulate the pH-value of soils, with the prominent effect in alkaline and acidic soil.
3).Stimulate plant growth increase the yield and quality.
4).Reducing nitrate leaking into the groundwater.
5).Increase the effectiveness of herbicide pesticide and fungicide, immobilize or reduce their harmful residues.
6).Stabilizes nitrogen and improves nitrogen efficiency.
4.LEONARDITE ADVANTAGES:
Owned leonardite in xinjiang,it`s the best leonardite in China.
Very high humic acid content 70%min.
Free humic acid 95%min.
C.E.C.:400-450meq/100g
Heavy matel is lower than Europe standard.
BENEFIT:
1. Act as effective plant growth enhancer
2. Activate biological enzyme system of plant, the carboxyl functional group in super potassium humate can activate coenzyme, accelerate enzymatic reaction, promote metabolism and improve biological activity.
3. Improve efficiency of nutritional absorption by plant leaves
4. Promote Photosynthesis, accelerate the synthesis of photosynthesis pigment, increase the content of chlorophyll a in particular, and enhance the photosynthetic rate.
5. Reduce respiration and transpiration of plants
6. Increase the yield and improve quality of agriculture products
7. Improve effectiveness of pesticide and fungicide.
8. Chelate trace elements and promote nutrient absorption by plants, prevent nutrient deficiency symptom
9. Enhance Cation Exchange Capacity(CEC), improve fertilizer and water holding capacity of soil.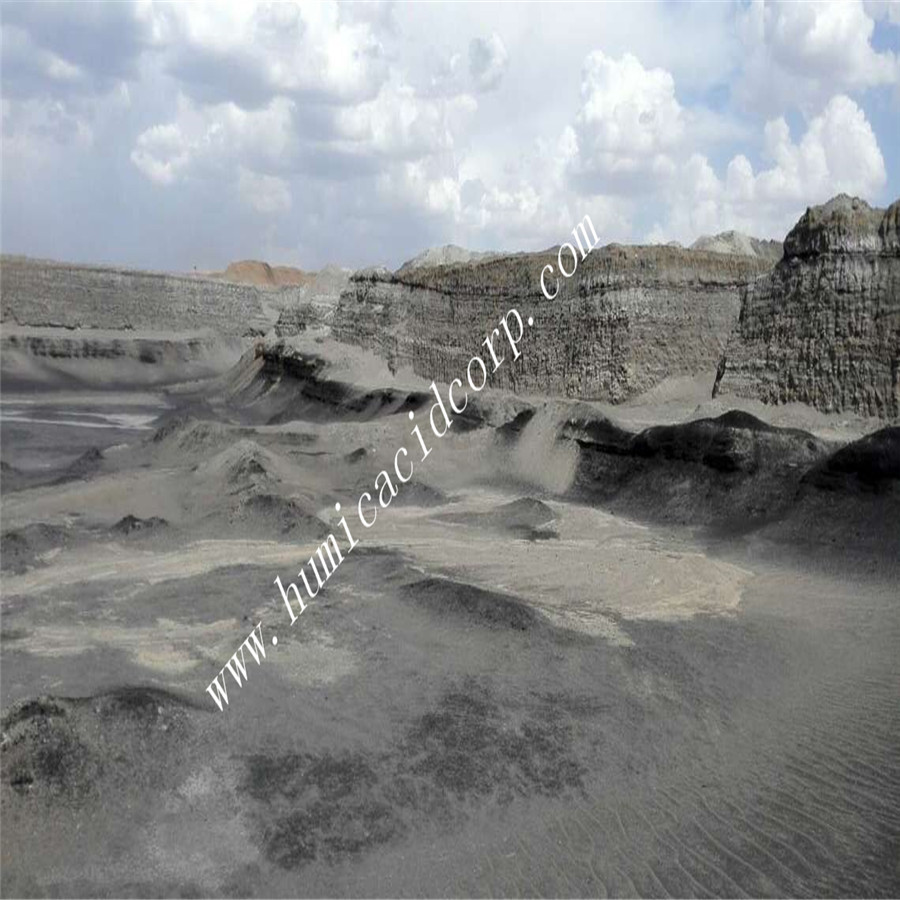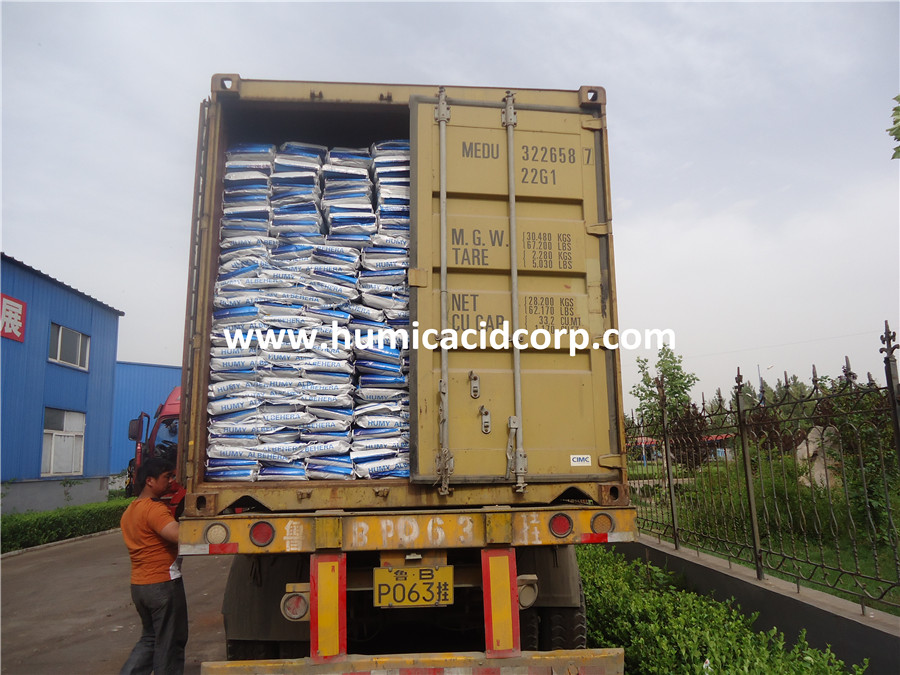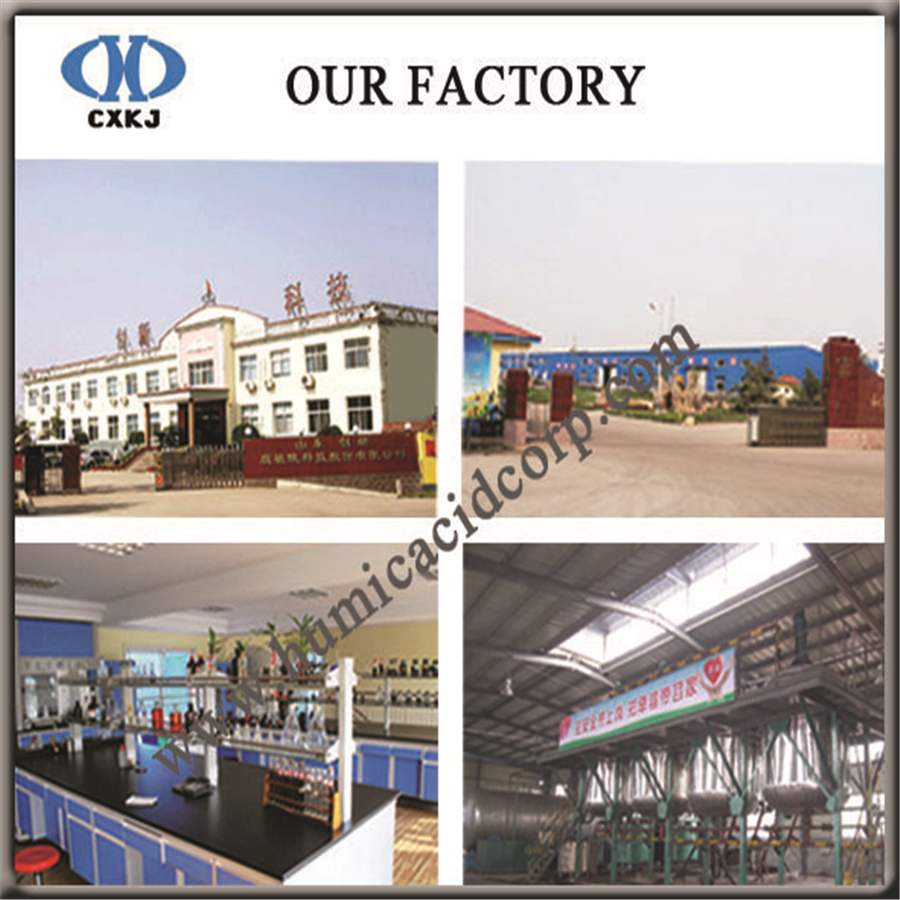 http://www.humicacidcorp.com